Unboxed
Grabgear Unboxed

---
What you are gaining/losing when switching to Unboxed?
| | |
| --- | --- |
|  Brand New  | Unboxed |
| Product Condition is New | Product Condition is Like New (Nearly Same as after using it for 2-3 days)  |
| Full Warranty | Only 1-2 Months Less from Full Warranty |
| Original Box & Complete Accessories | Original Box & Complete Accessories |
| Price as New | Savings of 20-60% on price of Brand New Product |
| Recommended in case of Gifting Purposes | Best Choice for personal/corporate usage |
| Very High Carbon Footprint | Nearly 90% reduction in Carbon Footprint when switching to Unboxed |
Rest of the features/descriptions are non-differentiable in case of Brand-New & Unboxed Products.
---

*Real Warranty Details are displayed on Product Pages, in case of difference between standard warranty of 10-12 Months and product page warranty details; warranty details mentioned on product page will prevail
---
Grabgear Unboxed Product Reviews
---
ENVIRONMENTAL IMPACT
1. Lots of pounds lighter.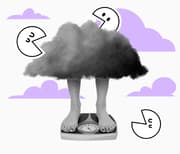 A unboxed device represents 80 kgs off of our collective carbon footprint.  Manufacturing a new smartphone produces about 86 kgs of CO2e. Unboxed Products? Just 6 kgs. Lose the weight: no extra effort, just extra savings.
Insight : 80 Kgs is equal to the emission created by driving a car for 800 kms.
2. "Hot tub time" Machine
Some might say that's what a Unboxed Device is. A new phone uses up about 73 hot tubs worth of water. Buy renewed and you'll save 60 hot tubs worth. And through this mental gymnastics you, a totally reasonable person, could maybe justify 25 hot tub parties. Right?
3. Keep metal Alive!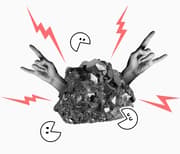 Electronic devices are hardcore metal. We mean literally loaded with heavy metals. 309 kgs of raw materials need to be dug up to produce a single gadget. Keep metal alive…by keeping it in circulation. Buy unboxed electronics that Slay(er).
4. Let go of toxic relationships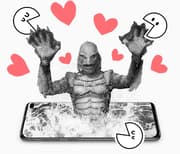 What do you get when you buy a new phone? 199 grams of electronic waste. E-waste is toxic. Like, lead and mercury in your water toxic. Let that fish go, and choose renewed. All the flash minus the trash (and the toxic environment that comes that).
---
FAQ's
1. Are unboxed products on grabgear covered in warranty?
Yes, All Unboxed Products on Grabgear comes with a minimum 6-Months Warranty. Most of our products usually have 10+ Months of Brand Warranty available.
2. What is the process of obtaining warranty on Unboxed Products?
Customers can claim manufacturer's warranty through authorized service centre with the same process of any brand new product.
3. What if I don't liked the unboxed product I purchased?
Don't worry, All our unboxed products comes with a 7 Days Refund Policy. So, You can return the products if your return reason falls in our return policy.
4. What about the in-box accessories?
All unboxed products comes with original complete accessories. In case original accessories aren't available in case of return products, compatible accessories will be provided.
---
Have anything specific to ask mail us at [email protected] or WhatsApp your query
Do your part in saving mother earth | Buy Unboxed Products and reduce your carbon footprint