Apple AirPods Max
Rs. 44,900.00

Rs. 44,900.00

Save Rs. 15,000
Tax included | FREE SHIPPING | GST Invoice available
1 Year Apple Brand Warranty | Condition-Brand New/Sealed
---
Features-
Apple-designed dynamic driver provides high-fidelity audio

Active Noise Cancellation blocks outside noise, so you can immerse yourself in music

Transparency mode for hearing and interacting with the world around you

Spatial audio with dynamic head tracking provides theater-like sound that surrounds you

Computational audio combines custom acoustic design with the Apple H1 chip and software for breakthrough listening experiences

Designed with a knit-mesh canopy and memory foam ear cushions for an exceptional fit

Magical experience with effortless setup, on-head detection, and seamless switching between devices
 Find out more on -
https://www.apple.com/in/airpods-max/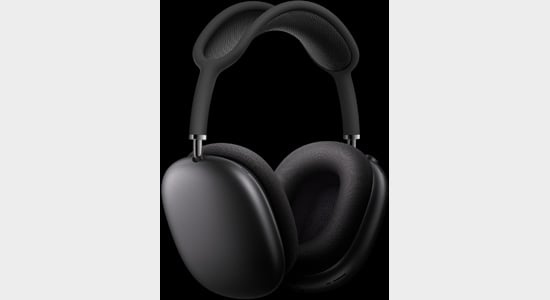 Sounds like an epiphany
AirPods Max combine high-fidelity audio with industry-leading Active Noise Cancellation to deliver an unparalleled listening experience. Each part of their custom-built driver works to produce sound with ultra-low distortion across the audible range. From deep, rich bass to accurate mids and crisp, clean highs, you'll hear every note with a new sense of clarity.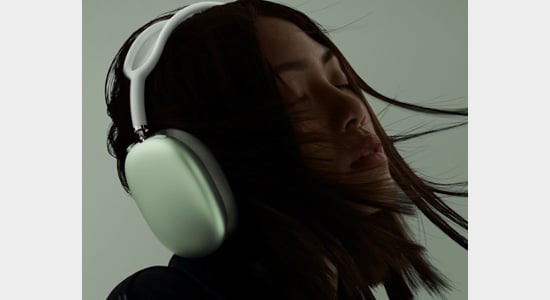 Computational audio
With a powerful Apple designed H1 chip in each cup, our custom acoustic design and advanced software, AirPods Max use computational audio to create a breakthrough listening experience. By tapping into each chip's 10 audio cores, computational audio helps block outside noise, adapts audio to the fit and seal of your ear cushions, and makes movie scenes sound like they're happening all around you.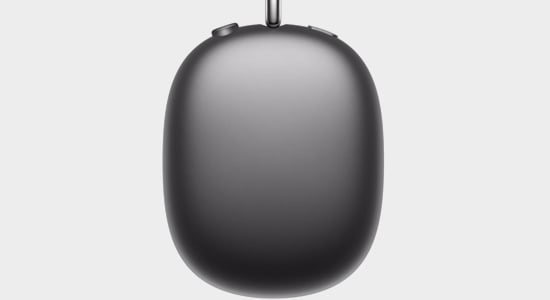 A radically original composition
The over-ear headphone has been completely reimagined. From cushion to canopy, AirPods Max are designed for an uncompromising fit that creates the optimal acoustic seal for many different head shapes - fully immersing you in every sound. The canopy spanning the headband is made from a breathable knit mesh, distributing weight to reduce on-head pressure. The stainless steel frame wrapped with a soft-to-the-touch material for a remarkable combination of strength, flexibility and comfort.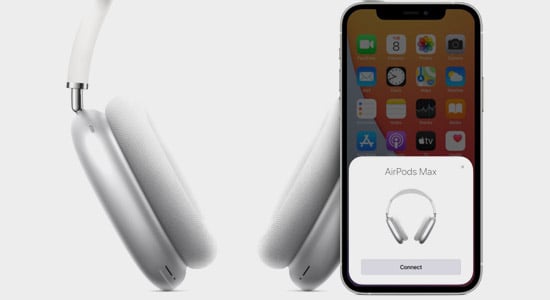 Elaborately simple
AirPods Max inherit all of the wireless, effortless magic of the AirPods family. From setup to Siri commands, they make the listening experience completely fluid - day to day, device to device. AirPods Max connect effortlessly to your iPhone or iPad. To pair, simply place AirPods Max near your device and tap Connect on your screen.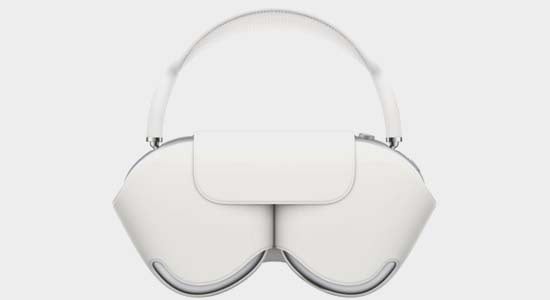 A case with staying power
When stored in their soft, slim Smart Case, AirPods Max enter an ultra low power state that preserves charge.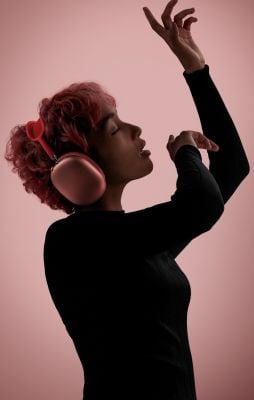 A custom-designed mesh textile wraps the ear cushions to provide pillow-like softness while listening.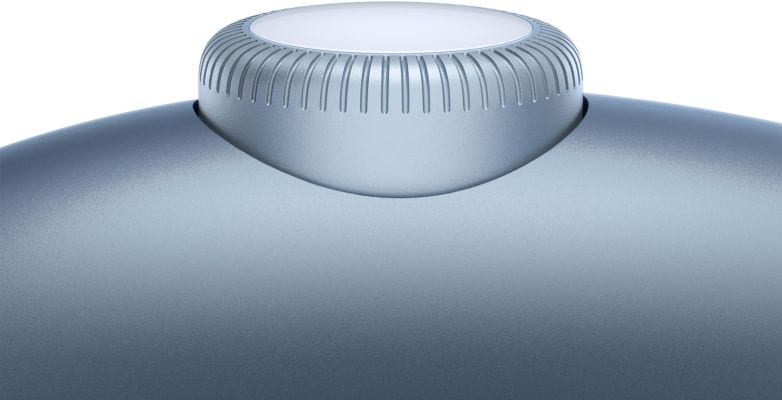 The Digital Crown lets you precisely control volume, skip between tracks, answer phone calls and activate Siri.
Description
Dive into the world of music with great sound clarity that mesmerizes you in every beat is this Apple AirPods Max. Its unique dynamic drivers along with Adaptive EQ and Spatial audio that has dynamic head tracking delivers high-fidelity audio that feels like you are in a theatre. It has an active noise cancellation technology with transparency mode that gives crystal clear sound keeping the unwanted ambiance noise away. Designed with a canopy spanning headband, anodized aluminum cups, mesh textile ear cushion that is sure to provide comfort as well as an excellent fit for great sound effect.
Apple designed driver delivers high-fidelity playback with ultra-low distortion across the entire audible range
Active Noise Cancellation for immersive sound, Transparency mode to hear the world around you
Adaptive EQ tailors sound, Spatial audio with dynamic head tracking, The Digital Crown lets you precisely control volume, tracks, phone calls and Siri
Up to 20 hours of listening time on a single charge with Active Noise Cancellation or Transparency mode enabled
Specifications
Weight

AirPods Max: 13.6 ounces (384.8 grams), Smart Case: 4.74 ounces (134.5 grams)

Dimensions

AirPods Max: 6.64 by 3.28 by 7.37 inches (168.6 by 83.4 by 187.3 mm)

AirPods Sensors (each)

Optical sensor (each ear cup), Position sensor (each ear cup), Case-detect sensor (each ear cup), Accelerometer (each ear cup), Gyroscope (left ear cup)

Power and Battery

AirPods Max
Up to 20 hours of listening time on a single charge with Active Noise Cancellation or Transparency mode enabled; Up to 20 hours of movie playback on a single charge with spatial audio on; Up to 20 hours of talk time on a single charge; 5 minutes of charge time provides around 1.5 hours of listening time.

AirPods Max with Smart Case
Storage in the Smart Case preserves battery charge in ultra-low-power state; Charging via Lightning connector

Warranty

Apple-branded hardware product and accessories contained in the original packaging ("Apple Product") come with a One-Year Limited Warranty. See apple.com/in/legal/warranty for more information.

Release Date

08-12-2020
Unboxing
---
Similar products to consider
---